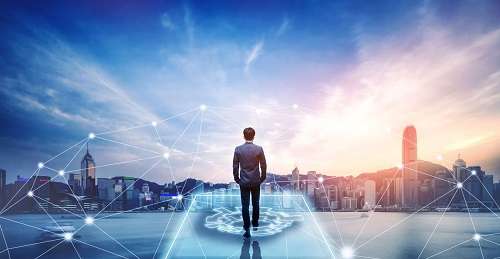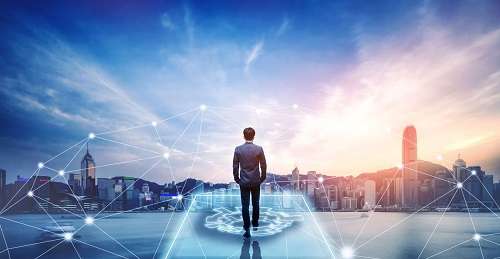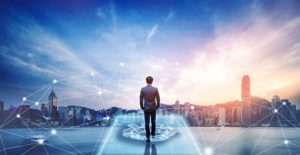 So culturally, digital transformation for any organization is the 800-pound gorilla that leadership knows is right but dreads taking on. —Peter F. Weis
The COVID-19 has forced many businesses to uncover new ways of working. The pandemic gives an opportunity for businesses to embrace the digital transformation path. With the latest technologies and collaboration tools, your teams might be collaborating well within or with clients for sustainable growth.
Many companies are working around customer-centric solutions, but are they doing it right? Do you think digital transformation is all about using the latest technologies or tools to make business as per customers' needs? Or, is it all about automating the processes and having a paperless office?
Enterprises will globally invest US$2.3 trillion on digital transformation by 2023. Yet, despite companies' best efforts, a large amount of investments in digital transformation goes to waste.
27% of companies say digital transformation is a matter of survival. 87% of companies think digital will disrupt their industry, but only 44% are prepared for potential digital disruption.
Digital transformation doesn't happen over one meeting or one night. It is not about embracing technologies, but how you use them as per your business and customer's needs. You need to know customer trends towards the digital ecosystem to re-invent everything from the start for better customer experience. It's a long strategic journey that needs accuracy in strategies, insightful leadership, modern technology, and a customer-centric mindset.
The COVID-19 has made businesses to go digital as it is the new normal. But, many of them are not sure which part of their business strategy needs a change and which winning digital strategy they need to follow to stay ahead in the changing world. To have more clarity on this, let's start with basics…
What is Digital Transformation?
Digital transformation (DT) is the acceleration of business procedures, and models to leverage advanced technologies in a strategic way. It's a process of implementing the digital roadmap that could bring a change in workplace culture, imparting the possibility of continuous improvement.
Executives say the top benefits of digital transformation are improved operational efficiency (40%), faster time to market (36%) and the ability to meet customer expectations (35%).
DT is a collection of strategies that bridges the gap between your company and customers. It improves the customer experience using innovations and incorporates it into all parts of a business to revolutionize the traditional business model. DT strategies enable you to transform manual processes into instant online functions. This benefits in improving employee efficiency and drive stronger customer/partner relationships.
Digital transformation is an on-going journey full of twists and turns. It centers around the customer's decision-making and enhances it using technology. To achieve the goal, you need to focus on a few ways that work.
5 Ways to Make Your Digital Transformation Successful
To keep up with the fast and disruptive pace of the world, here are the 5 ways that will make your digital business transformation journey faster, seamless, and more agile. Take a look-
Start with a Vision
To transform the way you do business, you need to think bigger. Transformation initiatives need you to reinvent your business development strategies today for a better tomorrow. Determine your company's core ideals and create a roadmap of what you want to achieve. Be it for embracing the latest technologies or tools to attract customers, or you need to stay ahead of your competitors or to gain ROI.
Think about why you need to implement digital transformation. Effective vision statements tell a story of how your business is beneficial and inspire your employees, customers, and stakeholders. Therefore, before embracing digital tools and technologies, clear the vision to generate business awareness and attract customers.
Re-define Your Core Processes
Digital transformation doesn't work on papers. It is effective if you incorporate digitization and automation into your regular workflows. Create a business process as per the target audience to attract and engage customers. Your processes should focus on the requirements of stakeholders, customers, employees, and suppliers.
You need to ask yourself questions like- Do these innovations bring value to your business as well as customers? Are they easy to adopt or is your business experiencing challenges incorporating new technologies like Cloud, IoT, or any other? How can you grow a sales team's effectiveness by implementing a digital solution like Salesforce CRM or AMPS?
Once you start asking these kinds of questions, your process will add value by re-defining customer behavior.
Know the Right Technologies
45% of executives don't think their company has the right technology to implement a digital transformation.
It is imperative to make use of the right technologies like machine learning, artificial intelligence, virtual reality that can assist you in improving your business.
31% of companies have invested in AI in an effort to get ahead of the competition.
Acquiring the right technology is one of the important factors to develop a digital-driven business. Don't adopt technologies based on popularity, check whether it suits your business goals. You must check the advantages and disadvantages of every innovation before implementing it.
Cloud technology, data analytics, automation are the most tried and tested solutions that align well with your business objectives. It helps make your DevOps more proficient and powerful.
Creating an Agile Roadmap
Innovation is constant. When it comes to transforming your business digital, an agile approach to planning is an absolute necessity. Rather than spending years developing a technology stack, businesses should look at smart scalable solutions for better development.
Developing an agile roadmap starts with bringing stakeholders together from all around to know their business requirements.
Collaboration at Every Stage
Once you develop an agile roadmap, then comes collaboration. It is a consistent procedure that plays a crucial role in digital transformation. By leveraging the best of technologies, collaboration is the key reason why digitally transformed businesses are thriving.
Cloud technology is very beneficial for businesses when it comes to collaboration. It offers the ability to communicate and share documents or information via cloud computing. It can enhance the quality of work performed with less amount of time. Teams can work and coordinate in real-time on projects remotely, or with their clients without being present in the same room.
Conclusion
Considering the current situation, businesses are rushing rash into digital transformation without a clear vision. In today's modern era of digital disruption, enterprises face cut-throat pressure to be more competitive. So, they try to deliver quick results with an operational mindset to their customers. But this often leads to failure.
The opportunities are endless, but only for those businesses that are willing to re-invent themselves. Digital transformation inspires entrepreneurs to redefine and rethink the ways of doing business by being more responsive to the modern market, customers, and their needs. Thus, by following the above mentioned 5 important ways you can transform your digital transformation journey into a success.