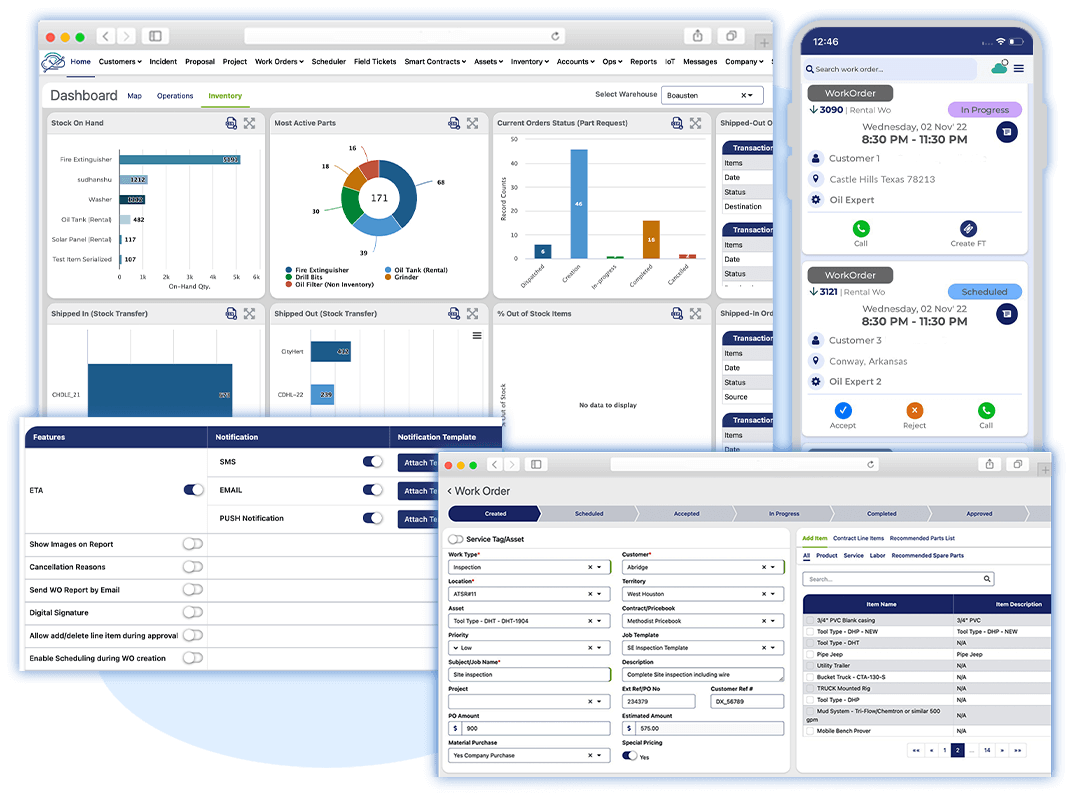 FieldEquip

- Field Service
FieldEquip, a Bursys company, offers a comprehensive field service management platform. FieldEquip facilitates Field Service Providers and OEMs to gain real-time visibility into service operations, attain better decision-making, and enhance customer engagement. Our Field Service Management platform enables digital workflows among Customers, Field Technicians, Service Providers, OEM's, and Equipment. Built with the technician as a primary user mindset, FieldEquip integrates with any system to seamlessly connect every asset and worker to the back office. Leveraging our advanced technologies, provide outcome-centric services to your clients, and get ahead of your competitors.
FieldEquip

- Field Ticketing
FieldEquip offers oil and gas field service management software connecting operators and suppliers on one platform to bring real-time visibility into operations by proven workflows. Our solution provides full transparency into field operations by connecting every field equipment asset and worker to the back office for better business decision making. FieldEquip's oilfield service software platform uses today's leading advancements in technology to deliver a product that will make any service company more competitive and efficient.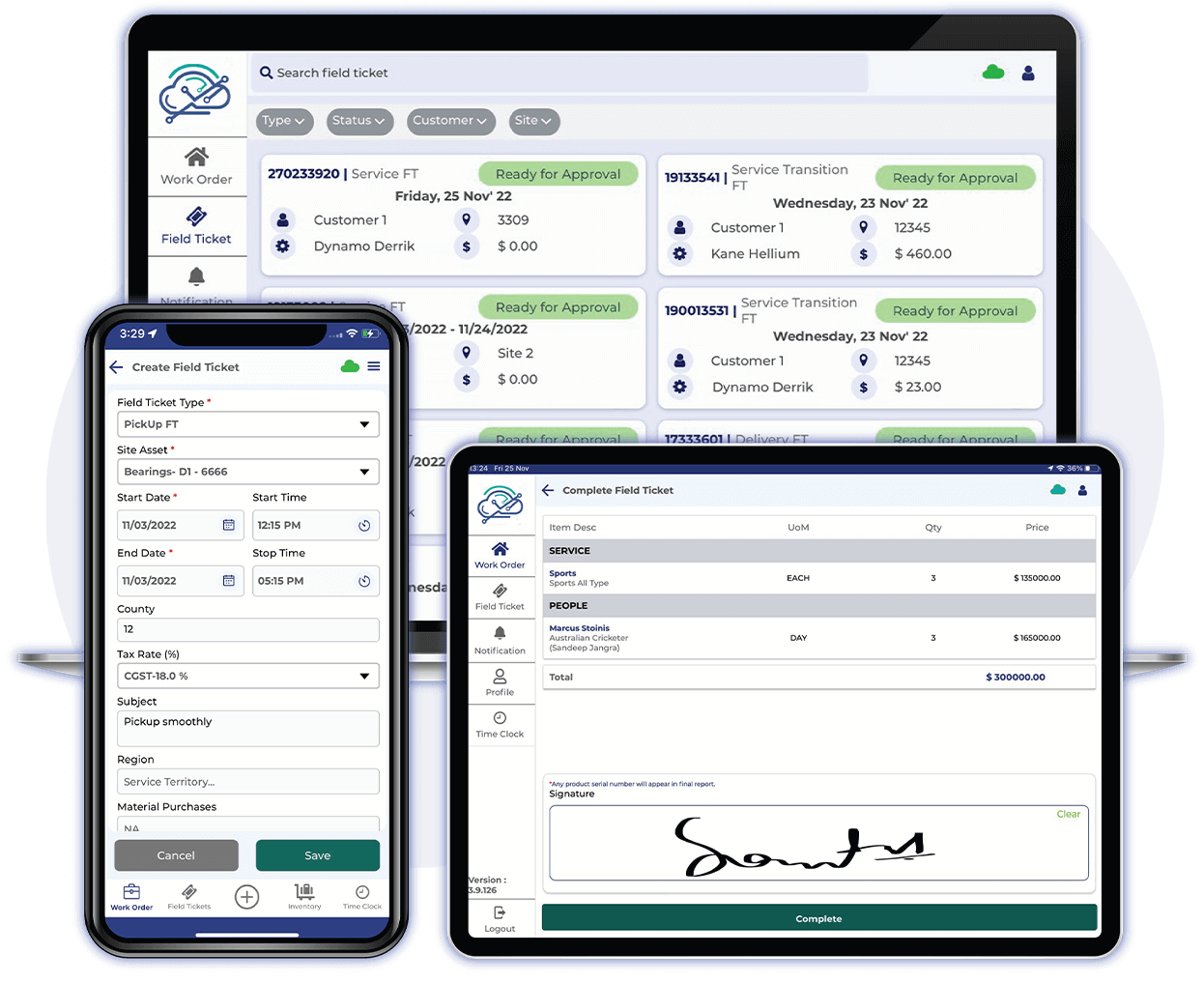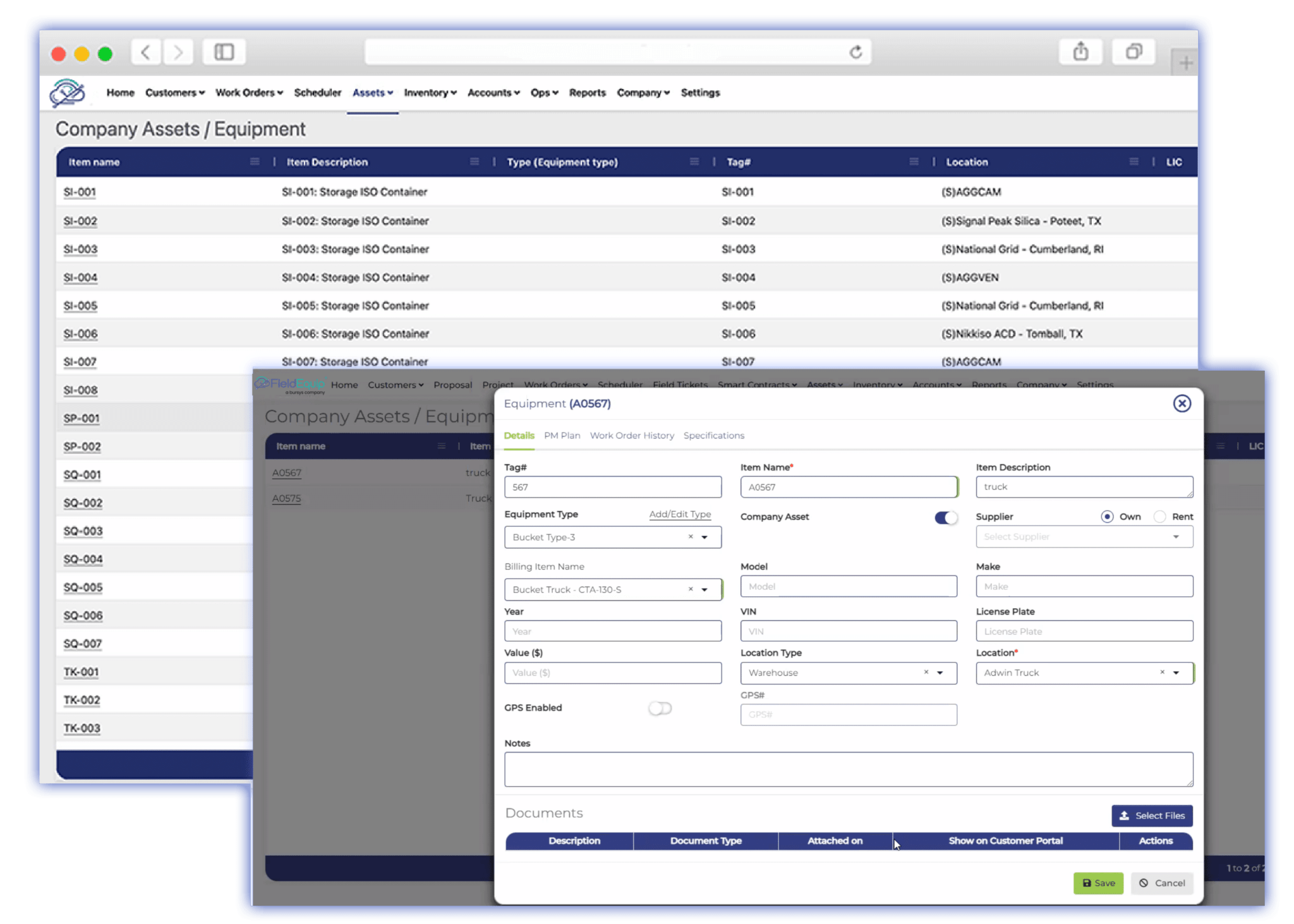 FieldEquip

- Asset Management
FieldEquip offers service management software to connect every asset and worker to the back office for seamlessly connected operation. FieldEquip brings intelligence to your business operations through automation, measurement, planning, and scheduling by offering modern, proactive and reliable software that is manufacturer agnostic and can be integrated with any system. Our solutions can take your business to the next level. Build trust with customers, coordinate effortlessly with vendors, keep track and prevent system breakdown, and even schedule work hours with our all-in-one system.
EquipConnect provides real-time equipment data essential for proactive and predictive measures that sustain maximum uptime. EquipConnect unlocks the data from legacy and modern equipment, providing secure Internet of Things (IoT) connectivity. It enables remote capabilities such as fault condition alarms, diagnostics, equipment settings control, and triggers work-order notifications directly to FieldEquip. FieldEquip's edge gateway technology can decipher complex data streams from traditional log files, IoT sensors, or tapping directly into PLC data through local machine networks.