Digital Transformation Via Workflow Automation
Client: Mail & Package Processing Company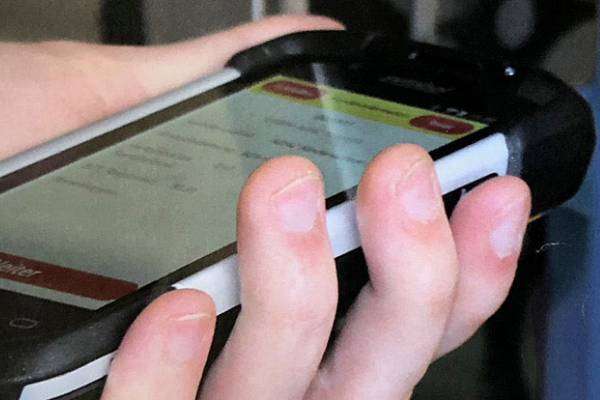 Lack of Modern technology & manual handling of data
Equipment inefficiency in workflow management
Lack of updated status and reporting of personnel/material
Missing data value from machines
Analyzed & streamlined running business processes
Enabled workflow automation tools
Integrated web services
Implementation of cost-effective technologies
Internal mail & parcel receiving time reduced by more than 50%
70% reduction in errors by assigning the appropriate separator cards to the right material
Real-time updates & reporting of personnel and machines
Real-time data capturing for automatic billing
Reduced manual labor cost and human errors
Wanted to Develop an Automated Operational Workflow System
Our client, Mail & Package Processing Company, is one of the largest consolidators and handlers of mail and packages in Europe. Their old business process was consuming lots of time, which include manual handling of data. This makes tracking and reporting processes inefficient and results in inconsistencies and a lack of transparency. So, they wanted to reduce the manual data logging in their processing center with a quick and reliable process.
The client even wanted to develop an automated operational workflow system to help automate the various processes in more than 20+ processing centers. They wanted a solution to create policies and processes that further helps reduce the cost of operating machines and save millions of lost discounts and billing due to missing or incorrect data from machines.
Implemented Automated Processes to Avoid Manual Reconciliation
We analyzed their current operational workflow across personnel and machines. We also analyzed and mapped out their current data flow and integration with the postal company. Our all-pro development team developed a web-based user interface & mobile app along with barcode scanning technologies. It enables complete workflow automation from receiving material at the processing center to the sorting of mail & packages.
Our team developed necessary web service integrations to the postal company for the automation of order creation, real-time updates & reporting during operations. We even provided complete truck delivery reports and tracking of material through the workflow.
Delivered a Digitized Workflow Process with Improved Efficiency
Our implemented solutions helped them to achieve a highly automated workflow, from receiving to processing to shipping material. We delivered full visibility into the material at each step of the process. We ensure to have a complete track of what our team and the client planned about the work progress, and what were the actual hours in which the work was delivered. There is no loss of revenue ever since real-time data captured for billing automatically. Our team helped them reduce their manual labor cost and human errors with real-time tight integration with the postal company for real-time data flow. Our easy-to-use UI on the web/mobile apps reduces the cost of training and re-training the high turn-over prone semi-skilled labor on sorting and stamping machines.
Contact us to learn more about Bursys IoT Services