Mobile-Friendly Facility & Equipment Inspection Application for Workflow Management
Client: O&G Operator Company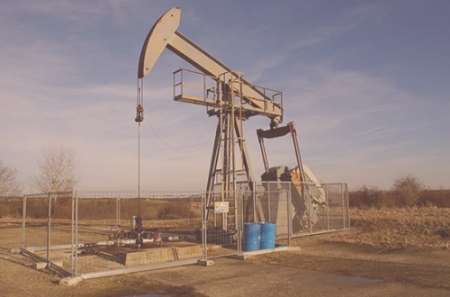 Unable to capture the data digitally from the field
Manual and paper-based processes
Non-functioning rig mast structure
Lack of work order management
Delayed action on highlighted issues
Integrated robust ERP system
Implemented digital technology
Mobile-friendly user interface
Automated reporting tools
Wanted to Develop an Automated Inspection Software for Equipment
One of our clients, O&G Operators, was facing trouble in capturing the inspection data directly from the field into their SAP enterprise system. They wanted a software solution that can early identify the rig mast issue and informs automatically before it damages or stops working.
They needed assistance in digitalizing their workflow management to manage work orders and schedules. Their staff used to enter data manually into SAP using field inspection sheets. This leads to human data entry errors, an increase in the cost of data entry, and delayed action on the highlighted issues in inspections. Therefore, they wanted to build a digital solution that allows them to manage their offshore and onshore projects within budgets and on time.
Integrated Robust ERP System to Update Their Current Inspection Process
We analyzed their current process including human intervention and designed a mobile-friendly user interface for the inspectors in the field for capturing efficient data. Our UX designers worked on the application design for the maximum efficiency of the inspectors for data entry. The solution keeps a track and manage real-time updates directly from the field. Smart forms were built based on the work orders and equipment information from SAP Plant Maintenance modules.
Our SAP consultants provided the necessary interface & integration between SAP PM and mobile application. We integrated a robust ERP system with SAP PM module to create seamless inspection work orders from the back office to field inspectors with mobiles to the SAP system. Also, we automated their reporting process and managed documents/files with just a click through mobiles.
Delivered a Fully Automated Facility Inspection Application for Efficient Management
Our solution delivered a fully automated facility inspection application in the hands of field inspectors. This saved millions of dollars of a company in labor costs and more efficient to capture real-time data. This resulted in on-time safety reports to all the agencies and enabled their teams to act on issues in the field much faster to avoid any incident/breakdown.
We even helped them shed manual and paper-based processes to save time by accessing data automatically. With an automated reporting process, they were able to create, assign, edit, or re-assign the respective work order to the right field worker and notify them on phone instantly.
This resulted in better workflow management & collaboration among the teams, and between the equipment and workforce. Also, we delivered a safe and secure digital platform enabling them to store their old to new data for future needs.
Let Us Help You Build a Serverless Platform with Managed Services!