Successfully Integrated Infor Syteline with Engineering Product Data Management System
Industrial Equipment Manufacturing Company in Midwest USA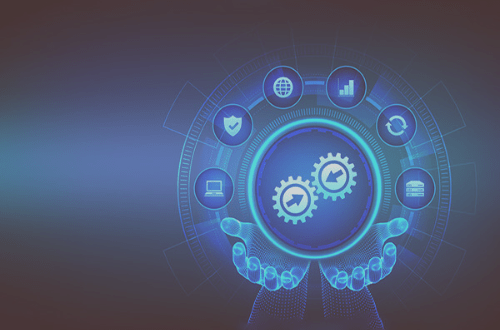 The client's engineering group faced challenges in keeping the ERP data in sync with product data management (PDM) software using spreadsheets and manual data uploading.

The team was dealing with procurement and service issues due to dated information in Infor Syteline.

Significant productivity loss (more than 100 hours) between different groups every month.

On-premise custom engineering product data management (PDM) software wasn't integrated with Infor Syteline ERP in the cloud.
Bursys's technology consulting team understood the requirements & system capabilities.

Our Infor ERP consultants mapped the data to Infor APIs.

We developed system integration between on-premise product data management software and Infor Syteline in the cloud.

We extended the software user interface in PDM for engineers.
Intuitive user interface within PDM software to compare and sync parts & BOM to Infor.

Full visibility into Infor from within the on-premise PDM software.

Eliminated the need for the engineering group to compare parts and BOM's manually.

Increased data accuracy in Infor ERP for procurement and field service use.

Saved over 100 hours of valuable resources' time per month.
Our client is a leading solution provider of letter sorting, parcel sorting and other sorting needs in the Midwest USA. The client solves problems in the mailing and material handling industries. They are a trusted partner for companies seeking parcel handling automation. The company is well known for designing, manufacturing, and integrating material handling solutions to meet diverse customer applications. They were using Infor for business handling and CRM purposes – ECMS for documentation, and Infor Syteline for Order generation. But the engineering team was facing significant challenges due to error-prone manual work processes.
Challenges and Opportunity
Today companies are increasingly facing data management challenges like keeping information and data consistent across disparate systems as and when information is updated. This growing issue of keeping systems and software in sync often necessitates real-time communication between them. Our client's parcel sorters are used daily to handle diverse outgoing and incoming packages. In the field of postal automation, they have one of the most extensive commercial installation bases of sorting hardware and software in the United States and throughout Europe and South America. Thus, they are responsible for quickly, accurately, and efficiently moving mail and parcels through the postal systems for a vast clientele of banks, financial services providers, mailers, printers, and entrepreneurs. 
But the client was leveraging Infor for business handling and CRM purposes. They were doing a lot of manual work while using ECMS for documentation and Infor Syteline for order generation, resulting in errors and unnecessary costs. It was mainly because the client's team was working manually in case of missing data from Infor Syteline. As a leader in data capture, recognition, and verification software, they wanted to streamline the data management and make it error-proof. The client consulted with the Bursys's technology consulting team to overcome the challenges their engineering team has faced for a long time.
After analyzing the entire processes adopted by the client and the scope of automation and integration that can be done in the existing systems leveraged by the company, their engineering team and Bursys Infor ERP consultants discussed the situation. Our team understood the cause and integrated ECMS & Infor using Java and set up the communication between both tools so data could be verified, compared, and exchanged between them quickly. We enabled the client with streamlined capabilities utilizing the INFOR pre-defined API for integration.
Our solution automated all the manual work done by the client's engineering teams, helping them in data comparison. It resulted in automated report generation and made data accessible by moving it from excel spreadsheets to the cloud. The solution deployed by Bursys helped the client optimally utilize both the tools – ECMS & Infor. Now the client's team was quickly able to overlap the data from ECMS in case of incorrect data in Infor and vice versa.
Bursys technology consulting experts have been helping global companies transform their business with streamlined integrations, automated workflows, and advanced technology solutions.
Explore how our technology consulting team can help your business overcome the most complex challenges and experience business gains. We would love to see your business grow. Get in touch today.