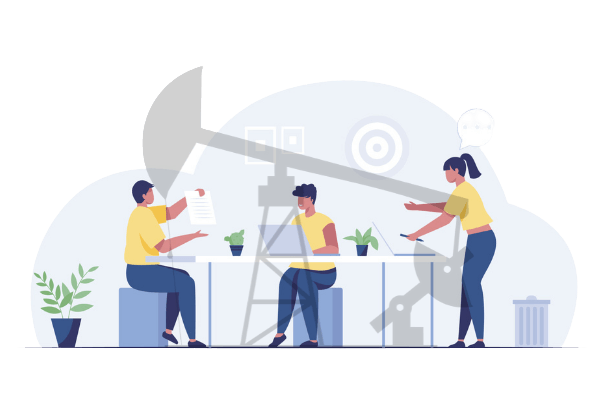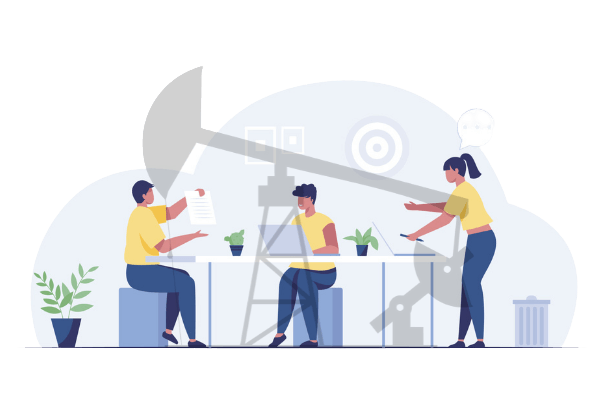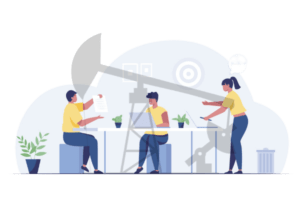 The Oil and Gas industries have thrived for decades and have enjoyed the unbent growth. However, the recent years have been challenging for the industry since the market has been poised amongst two competing drivers – increased energy demand in developing countries and rising pressure to decoke energy supply. As a result, companies are compelled to reconsider their strategies, reassess their infrastructure, and smartly invest in technology that brings long-term business stability and growth.
"A report estimates that Oil & Gas companies can save up to 20% on capital expenditures and 5% on operational costs only by investing in digital solutions" – McKinsey.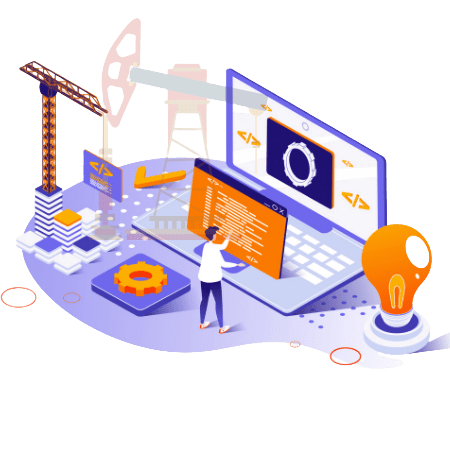 With that said, many leading companies have worked on reinventing themselves through practices. So, the Oil & Gas company strategists must practice the below scenarios for transforming their business models:
Develop & incorporate intelligent goals for the energy transition

Optimize and streamline their resource collections

Come in terms with other environmental, social, & governance requirements
Bursys have figured out the top 5 oil and gas industry trends that are likely to influence the direction of the O&G industry this year. Let's have a look:
Predictive maintenance aims to gather data from sensors in the field and integrate it using the machine learning (ML) algorithms. It is an efficient method for engineers and has been doing wonders till now to assess equipment conditions and implement maintenance measures promptly. In addition, predictive operations coupled with software platforms also aid in visualizing the parts, thus helping Oil and Gas industry operators to analyze potential failures. These solutions tend to extend the safety and life of installations and lessen costs pertaining to maintenance and operations.
As a part of everyday operations in the Oil and Gas industry, a massive volume of unstructured data is generated. Data analysts leverage big data to draw performance and production data insights. It also helps in optimizing production and ensuring reservoirs' safety. Besides, big data analytics also assist the oil & gas industry operators to reduce operations costs and carbon emissions through more informed decisions.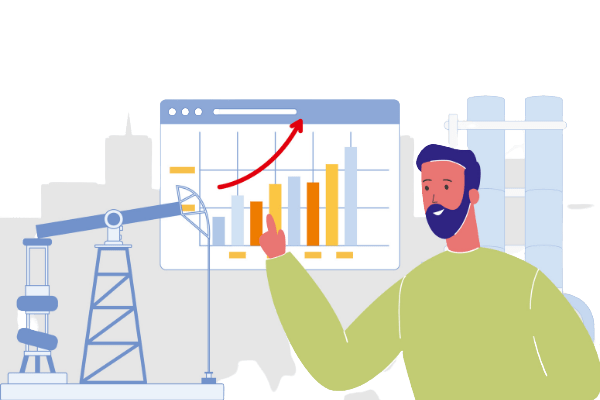 The Oil & Gas industry employs the IoT (Internet of Things) to optimize equipment, improve production, monitor remote areas, and ensure worker safety. Also, sensors set inside wells, choke valves, and blowout preventers (BOP), facilitate real-time data collection. As a result of this data, companies can identify faulty equipment, enabling field engineers to predict and react quickly. Additionally, IoT solutions facilitate O&G companies in gaining detailed insights into processes or equipment.
The O&G companies continue to use cloud technology to increase data availability and accessibility while increasing network redundancy. The industry generates enormous data in its daily operations, making cloud computing a viable option for local storage and computing. Also, the software applications and cloud technology used by O&G companies help boost security, efficiency, and scalability.
Artificial Intelligence (AI)
The oil & gas industry increasingly depends on data science and artificial intelligence (AI) to solve complex upstream/mid/downstream operational problems. AI-powered platforms support and help decision-makers with prescriptive, predictive, and cognitive analytics insights. As a result, Artificial Intelligence (AI) aids oil & gas industry managers and petroleum engineers in discovering and implementing new production ideas in the field to increase ROI.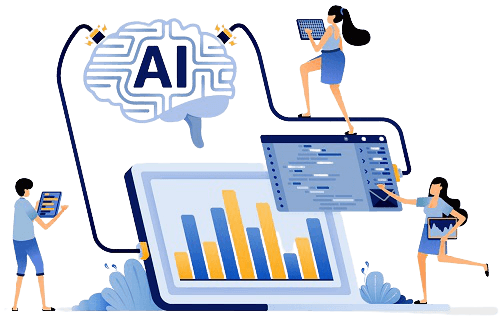 The Gist
The mounting environmental fears and emerging alternative energy sources have pushed Oil and Gas companies to embrace new business models and supporting technologies. Besides, remote working and tremendous cost pressures have led companies to opt for automation. At Bursys, our technology experts have assisted numerous companies with oil and gas technology solutions to automate their business processes. In addition, we offer technology support to customers and help them hand-pick, integrate, and build software technology solutions in the cloud and on-premises. If you seek to implement out-of-the-box industry trends, get in touch with Bursys.